SIAMS
At St Philip's CE Primary School we are proud of our Christian heritage and the distinctive nature which this creates within our caring community.
As part of our Christian heritage we aim to consistently meet Jesus' promise of 'life in all its fullness' which is at the heart of the Church of England's Vision for Education.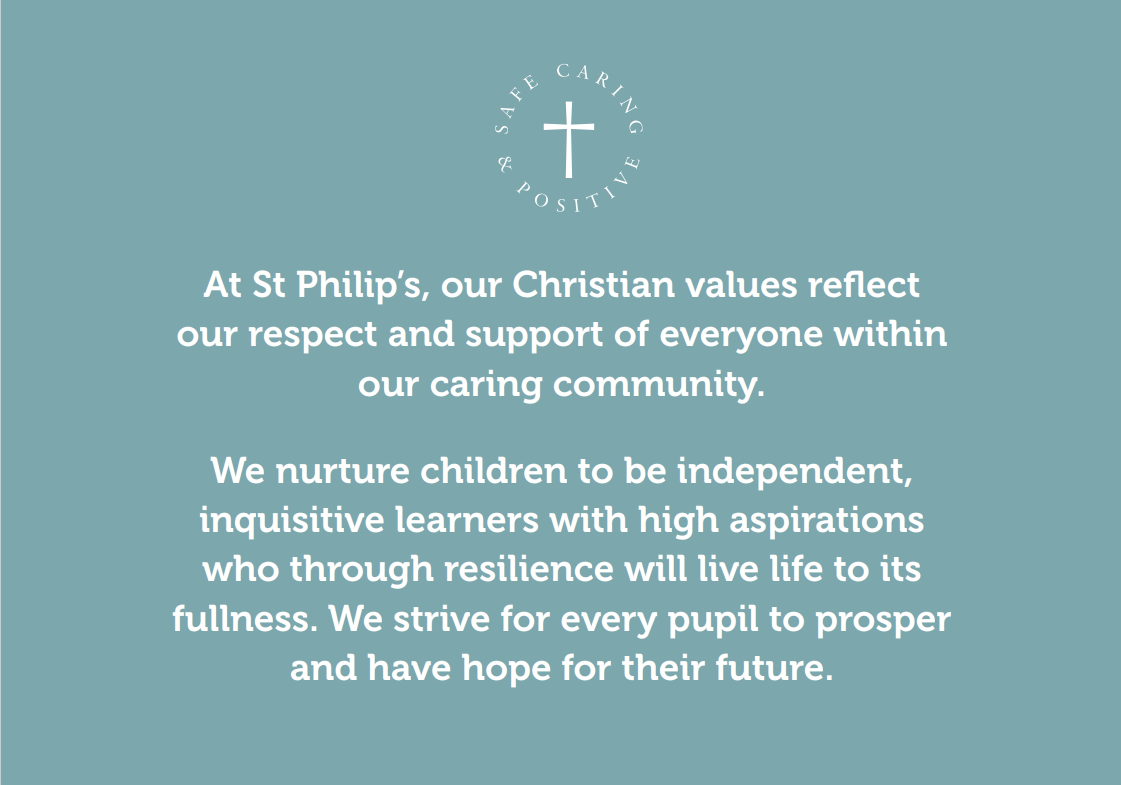 In order to evaluate the effect that the Christian ethos of the school has on the school community, all Church of England dioceses use the National Society's schedule for the Statutory Inspection of Anglican Schools (SIAMS). A new SIAMs inspection schedule was introduced in 2018 and now the Christian distinctiveness of every CE school is evaluated through one main inspection question:
'How effective is the school's distinctive Christian vision, established and promoted by leadership at all levels, in enabling pupils and adults to flourish?'
This main question is investigated through 7 inspection strands which all provide evidence for the main inspection question. As a voluntary aided school, St Philip's receives an additional judgement for the impact of collective worship and the effectiveness of Religious Education (RE). Our last inspection was undertaken in January 2023. You can read the full inspection report below as well as the RE policy and Collective Worship policy.
SIAMS Inspection Report
St Philip's Primary School SIAMS report 2023
Self-Evaluation Documents
SIAMs SEF Executive Summary - 2022
Related Pages and Documents
Religious Education at St Philip's